If you agree with Leonardo da Vinci that simplicity is the ultimate sophistication, a
home
with minimalist style is for you. Though you may interpret minimalism as boring, good minimalist decorating is, in fact, captivating and an enviable décor feat to achieve. We turned to Jessica Moreau, interior designer at Est Est, Inc. (www.estestinc.com), Scottsdale, Arizona's oldest and most established interior design firm, for
tips
on creating an elegant minimalist
home
space.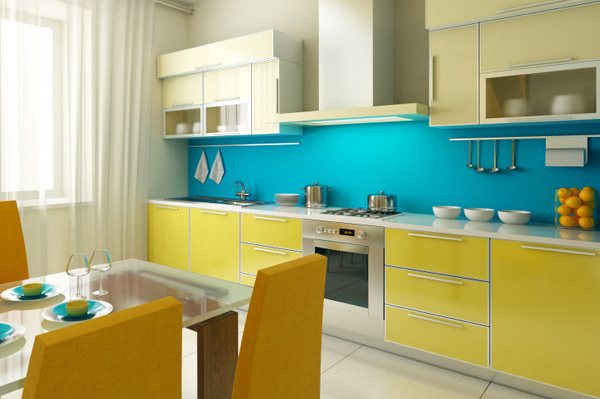 5 Tips for stylish minimalist decor
Create a clean space for minimalist style
Clutter is one of the greatest sources of stress in a home space. Adopting a minimalist approach will not only bring order to your home, it will give it a streamlined and organized appeal. Though you may need to first go through your home to purge items that you don't use or want anymore, the result is a stress-less home environment. "Conceal as much stuff as you can behind cabinets, or in a series of tasteful boxes or baskets," Moreau suggests, "and anchor table top items on a tray to tidy it all together."
Stick to your minimalist color story
Lots of colors and designs can appear busy and even give the feel that your walls and furniture are a cacophony rather than comfortable living space. Choose a single color or color theme to bring minimalist harmony to your home. "If you have a monochromatic space and are using one dominant color on all key pieces of furniture, it's important to alter textures within the color for contrast and interest," advises Moreau. "If you have more than one color, stick to your color story and don't vary from it. Repeat it throughout the space to tie everything together for a cohesive, consistent palette."
Balance is key to minimalist design
"Balance is very important to pay attention to in minimalist design," explains Moreau. "Arrange pillows, artwork or lamps in flanking pairs or asymmetrically to one side." This will make a big difference in how you perceive the space if the placement of items builds off each group through balance or juxtaposition. If this concept is hard to grasp, consult an interior designer or do an Internet search for "minimalist home decorating" or "minimalism" for specific decorating ideas.
Gain minimalist control with a décor focal point
Love your sofa? Make it the center of attention in your living room. "Always have a focal point, such as a centrally placed piece of furniture, from which every other element radiates out," Moreau says. To follow the minimalist principle, the interior designer recommends thinking of your room as a grid and being aware of the vertical and horizontal lines you are introducing within it with furniture, objects, art, color, etc. "The understated control of this element can be very powerful."
Group similar elements for a bold minimalist statement
Instead of having your home décor items scattered across your counters, shelves, and walls, Moreau suggests consolidating like objects together in one designated area. "For example, group picture frames or a collection of similar objects together in a designated area -- there is strength in numbers, and a series of items that are similar make a very bold, but edited statement," notes the interior designer.