Want professional-looking nails without spending a half day's pay in the salon? With some practice and a little patience, you can enjoy a fancy French manicure any time you want for only the cost of your nail polish!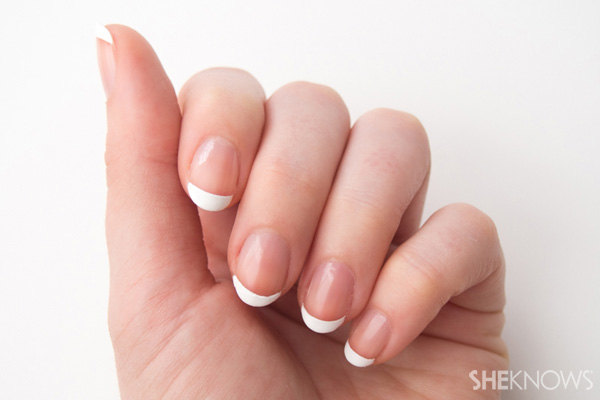 The perfect manicure
A pale pink base and bright white tips have come to characterize the ever-so-popular French manicure, which, believe it or not, is a common request at nail salons everywhere. Even in France, where it's considered an American invention, this kind of mani is called "la French." Too funny, huh?
Professional nail stylists may paint your fingers alone or perhaps apply fake tips or gel nails if that's more your thing. Based on your personal preferences, a nail designer will also give your nails a strengthening and conditioning workout prior to painting them.
Now (luckily) with all the new nail advances, it's easy to score a salon-worthy mani right in the comfort of your own home. Pick up a French manicure kit at your local beauty supply store (for longer lasting color, try a gel nail one), or invest in some sheer pink and white polish to easily do it yourself. Today, we'll be using Red Carpet Manicure's Gel Polish Pro Kit and French Manicure Kit, , to get the look. But don't worry, we've provided simple steps for everyone to follow, no matter which style you're planning on rocking.
Start by trimming your nails to the desired length. Make sure all of them are even. And remember: When it comes to the French manicure, the longer they are, the better.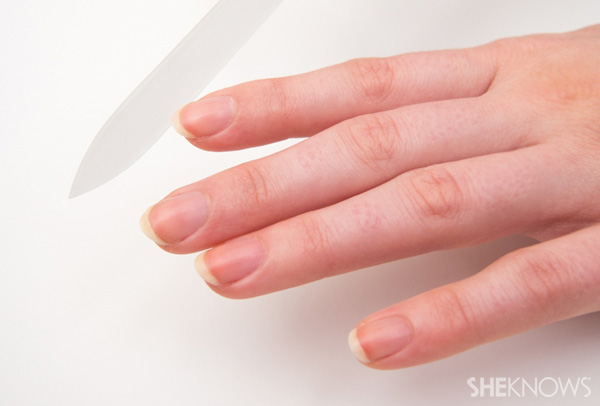 Figure out the type of shape you'd like (either rounded or square). Then grab a nail file and get to work.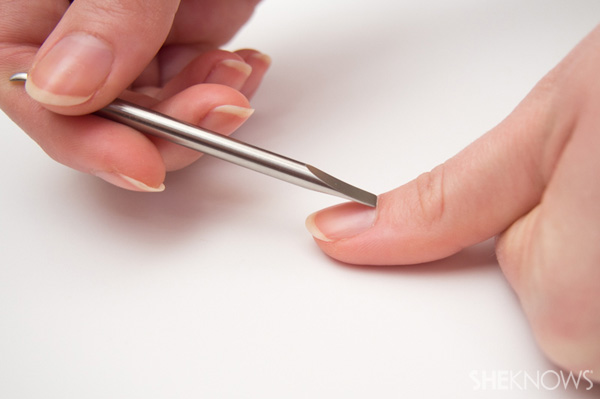 If you really want to recreate the spa experience at home, dip your hands in a bowl of warm water and let them soak for a minute or two. Then take a cuticle pusher (or orangewood stick) and gently push your cuticles back. Use the opposite end of the cuticle pusher to remove any dirt and grime from underneath your nails.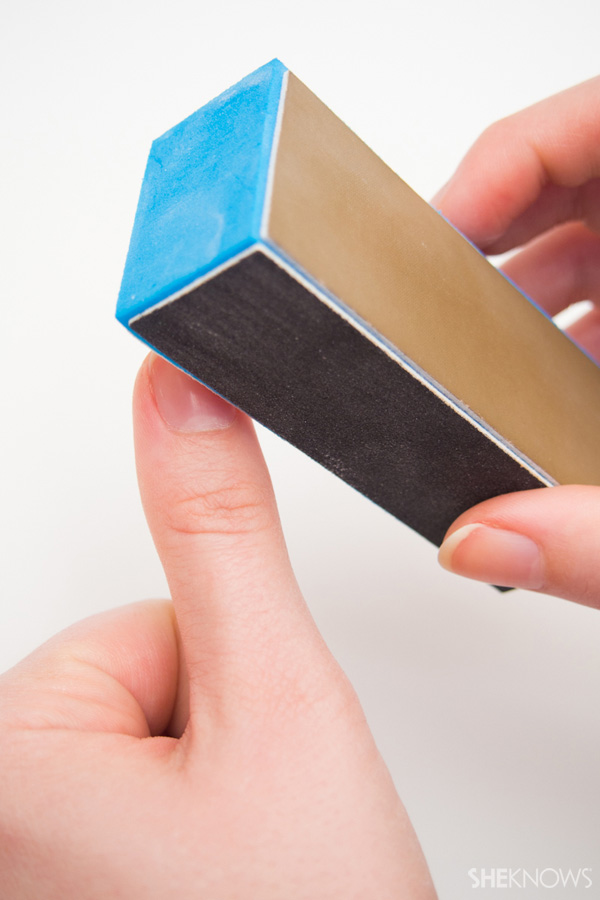 Now, before you apply your first coat of polish, buff the top of your nails to prepare them for it. If you're doing Red Carpet Manicure gel nails (like me), at this point you'll want to cleanse your nails with the Purify Pre & Post Application Cleanser. Next, take the Prep Max Adhesion Sanitizer, and lightly paint a thin layer onto each nail. For those of you doing just a regular polish, simply massage cuticle oil onto your nails at this time.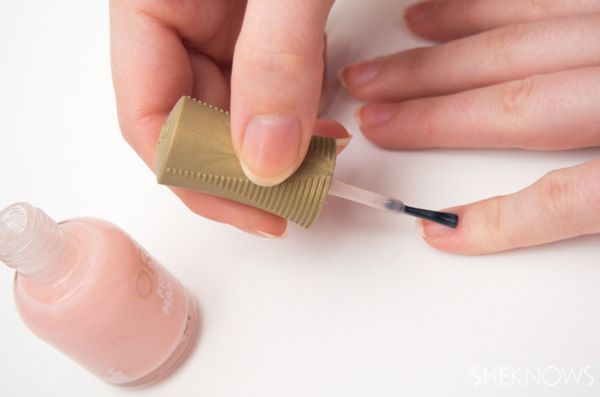 You're all ready for your base coat now. Paint on a thin layer of sheer pink polish, and let your nails dry for a couple of minutes. For gels nails, cure them under the LED light for 45 seconds only, no longer. Repeat this step again with a second coat of polish, and allow your nails to dry (or cure) before moving on.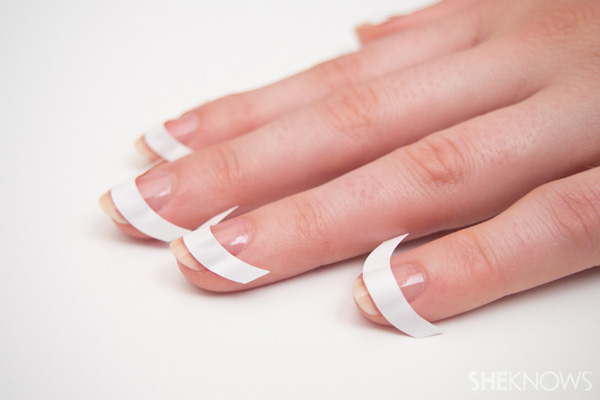 Once they're all dry, place the nail guides on them to snag the perfect white tip pain-free. Don't have any? That's alright. The next step will just require some concentration on your part.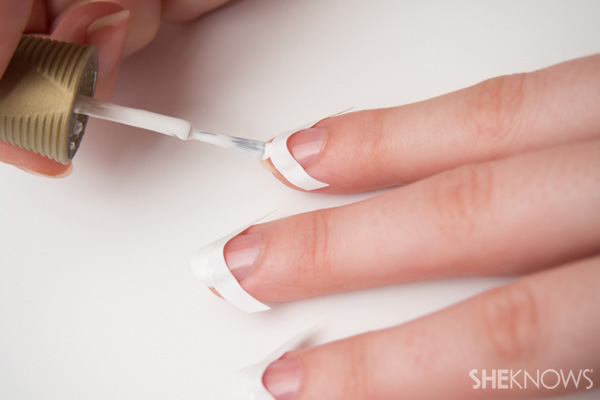 With your white polish, lightly brush color onto the tip of your nails (as if you were creating an upside down smiley or a sad face). Let the polish dry for a few minutes. For gel nails, let it cure for 45 seconds. Repeat this step with a second coat, and wait for it to dry or cure.
Remove your nail guide, and apply a top coat of polish. Allow this coat to dry for several minutes (or cure it under the light for 45 seconds). Voila, you've just completed your very own French mani!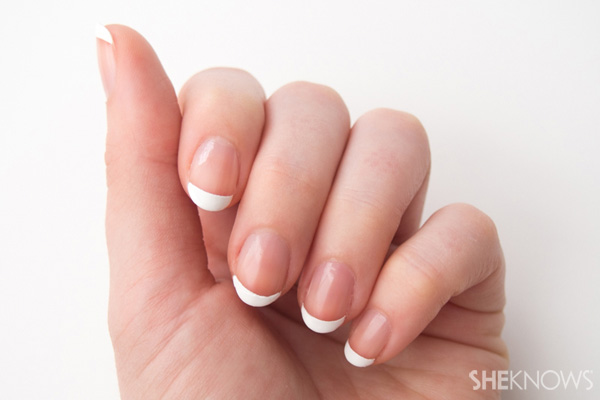 This procedure is best performed on a lazy morning or evening when no other pressing errands or tasks will get in the way. After painting your nails, avoid doing things with your hands while they dry.