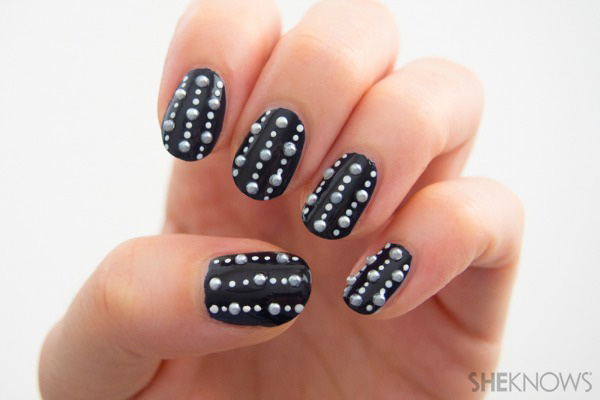 Lined pearls nail art inspired by Chanel
Supplies:
Essie's After School Boy Blazer
Essie's Blanco
Nail art pearls
Dotting tool

Instructions:
Begin with a navy base coat.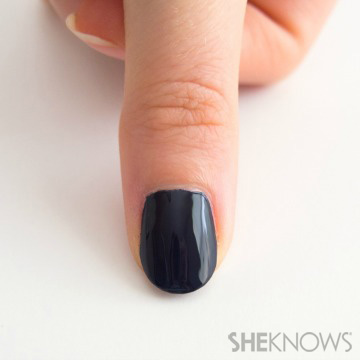 While the base coat is still a bit wet, add the pearls in alternating spaces as shown. Let the base coat dry with the pearls attached.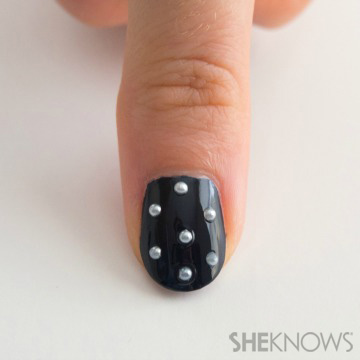 Dip the small end of the dotting tool into the white polish and dot 2 small polka dots in between the vertical rows of the pearls. Let dry!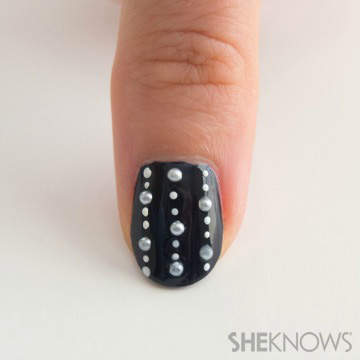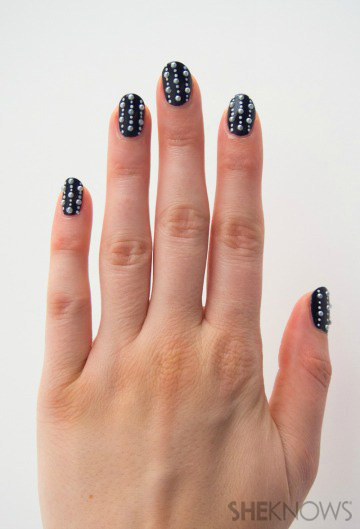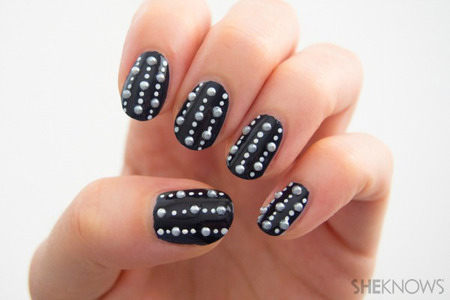 A two-tool approach to get the perfect looking
star
on your nails.
How to create the perfect star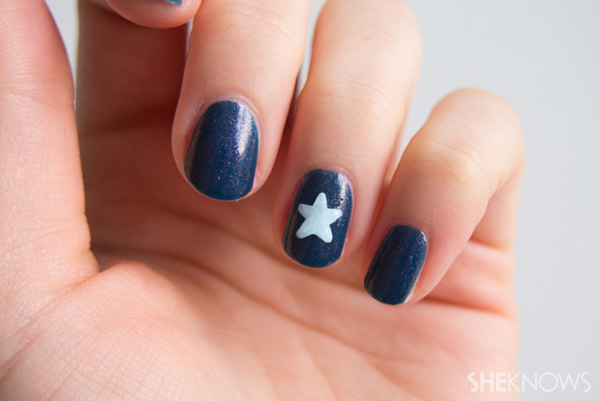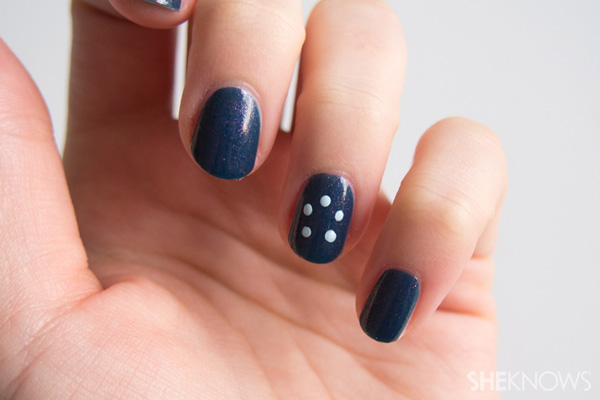 Using a dotting tool, make a circle of five dots on one nail. They should be far apart and not touching.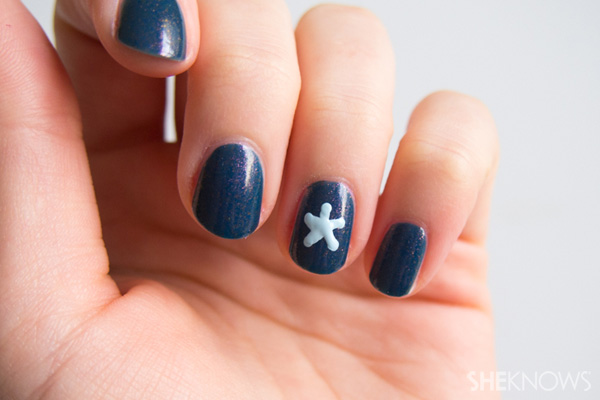 Using a small brush, paint a line from each dot to the center. Fill in each arm of the star to round out the shape.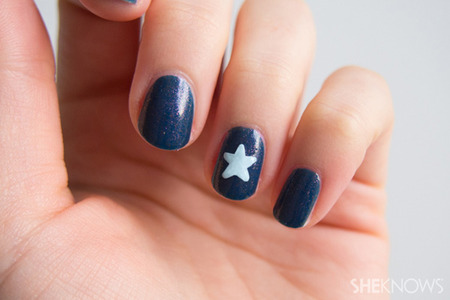 Making a cute heart pattern will be a breeze after you master this simple nail art trick.
How to create the perfect heart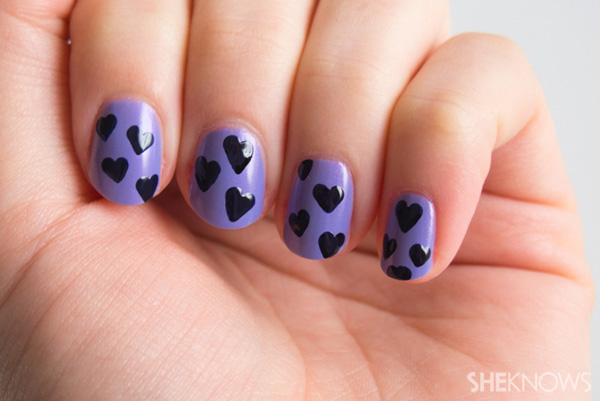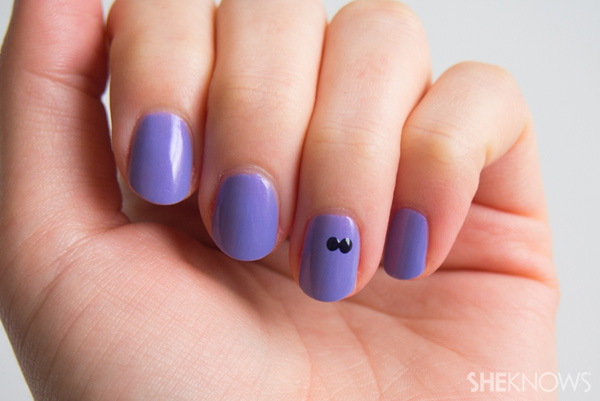 With a dotting tool or small brush, make 2 dots side by side to form the top of the heart.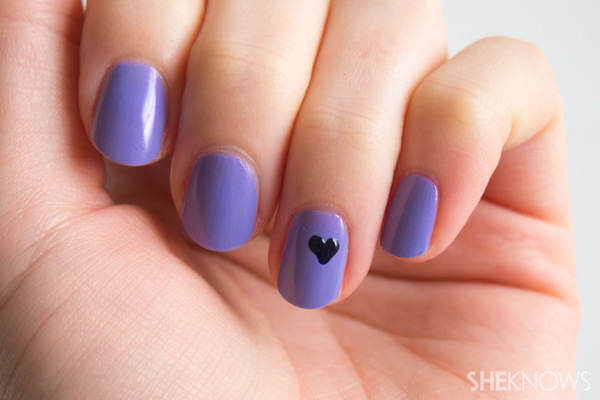 Drag the line down to a point under the dots and fill in. Your heart is now complete. Spread the love and make a beautiful heart pattern on all nails! Seal your design with a top coat.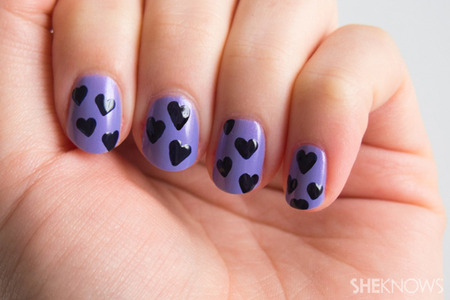 Master this simple technique to create a garden full of nail art flowers!
How to make the perfect flower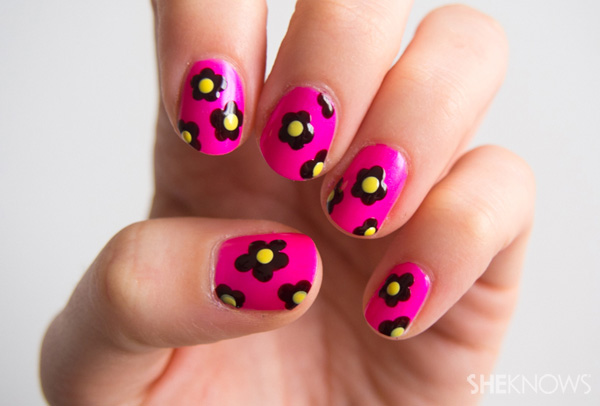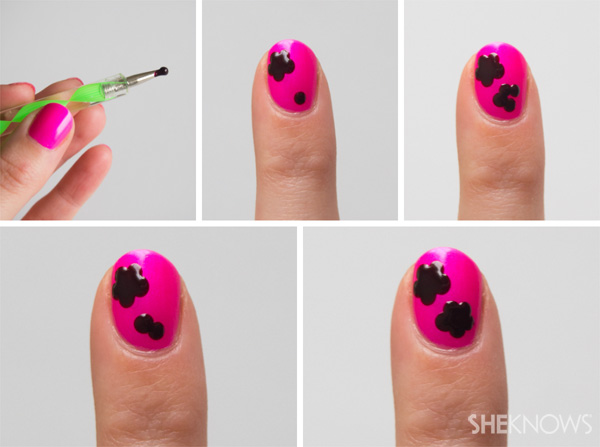 Dip your dotting tool in polish and make a dot on your nail. Make a second dot next to it and a third next to that, going in a circular shape. Make five dots to complete the flower.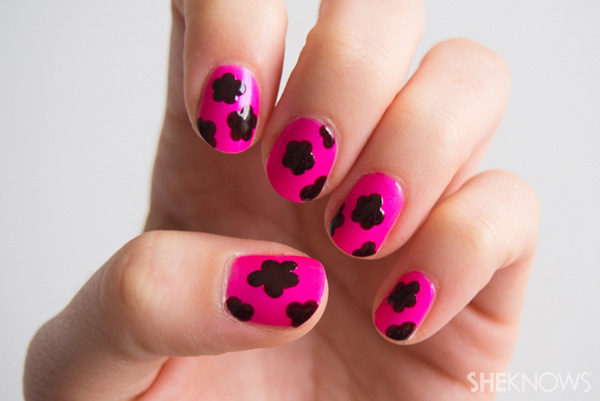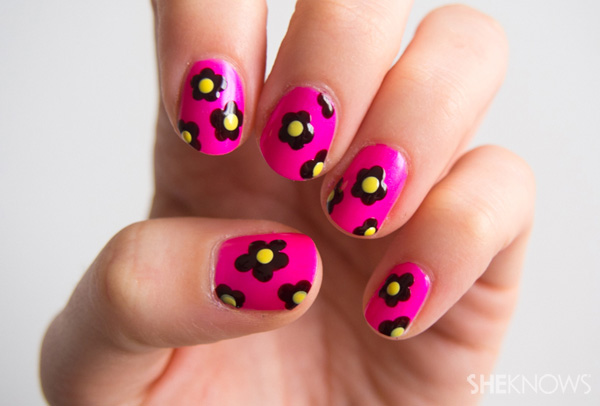 Let the flower dry and then dot a contrasting color in the center. Repeat for as many flowers as you'd like!
Want to try being the outdoorsy type without committing to the outdoors? Try these feather inspired nail designs. It's almost the same thing, right?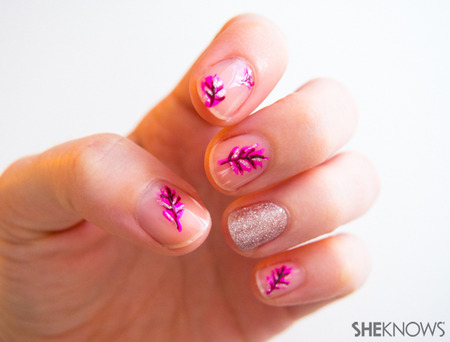 Get your nails into the plaid trend that's taking over by following our easy tutorial. You can mix and match any colors to fit any outfit you wear!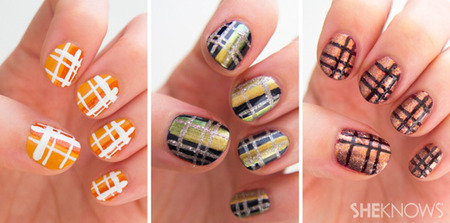 Feathers and texture are the must have fall trends for clothes, so why not add them to your nail art? Try this look and let us know how it turns out!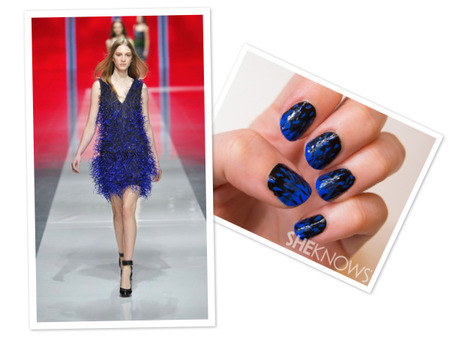 Take a twist on traditional with an abstract fall leaves nail design. All it takes is a few short brush strokes! Learn how on our tutorial and let us know how they turned out.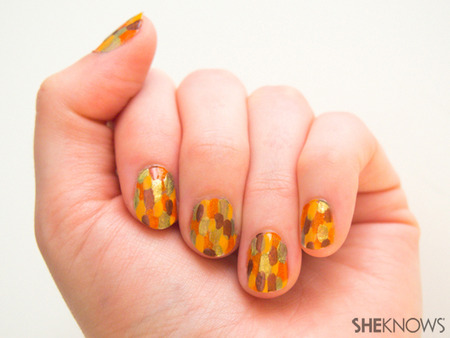 Who doesn't want to live under the sea? Bring the marine life to you with this cute starfish nail design. It's a great summer style.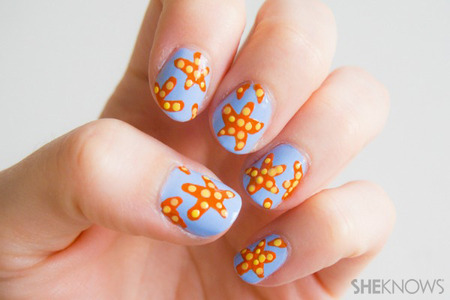 Yet another twist on the traditional French manicure, this neon and white nail design will please your desire for a pop of color! Try this Neon Polka Dot manicure today!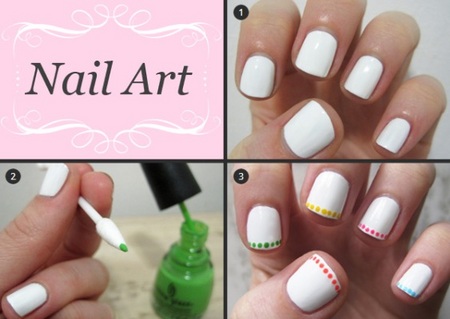 Try some tribal-inspired nail art for something new. Our easy tutorial can be done by everyone.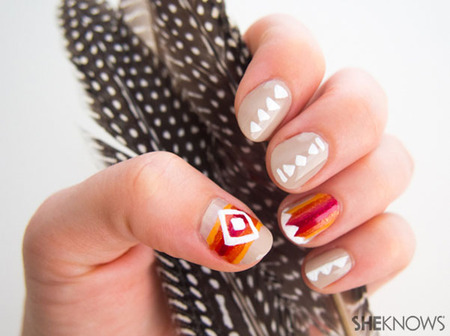 Mess up your hands in a fashionable way with these faux paint splatter nail designs! Up for a Splatter Nails challenge?!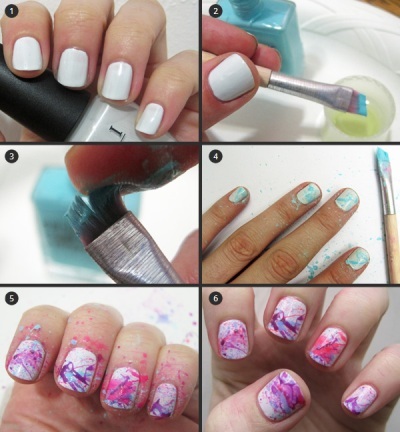 This is the fun, summertime version of the classic French manicure and we can't get enough. It's a quick and easy design that everyone should try!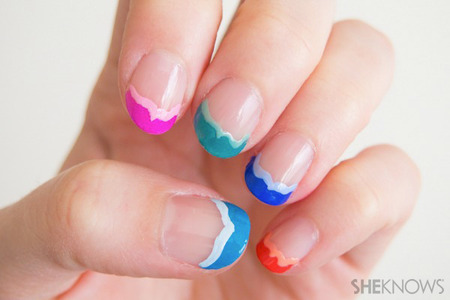 Get in touch with your girly side and use glitter polish for this look to achieve the glitter gradient nail effect.