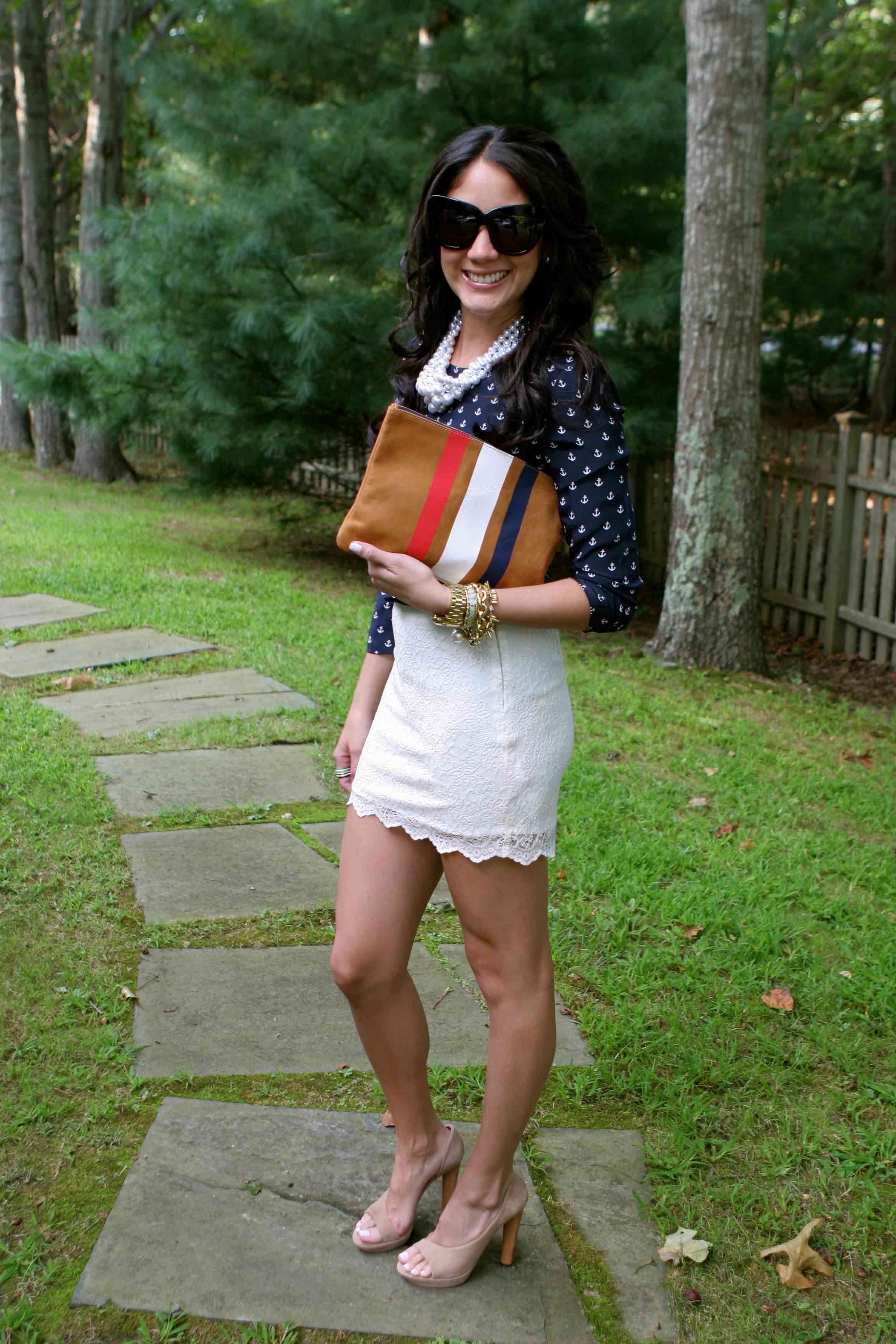 Anchors, anchors, anchors… can't get enough of them! This JCrew anchor blouse has become one of my favorite pieces in my closet. I can wear it pretty much with any skirt, shorts, pants, jeans and any other complimentary piece I have. It just fits right.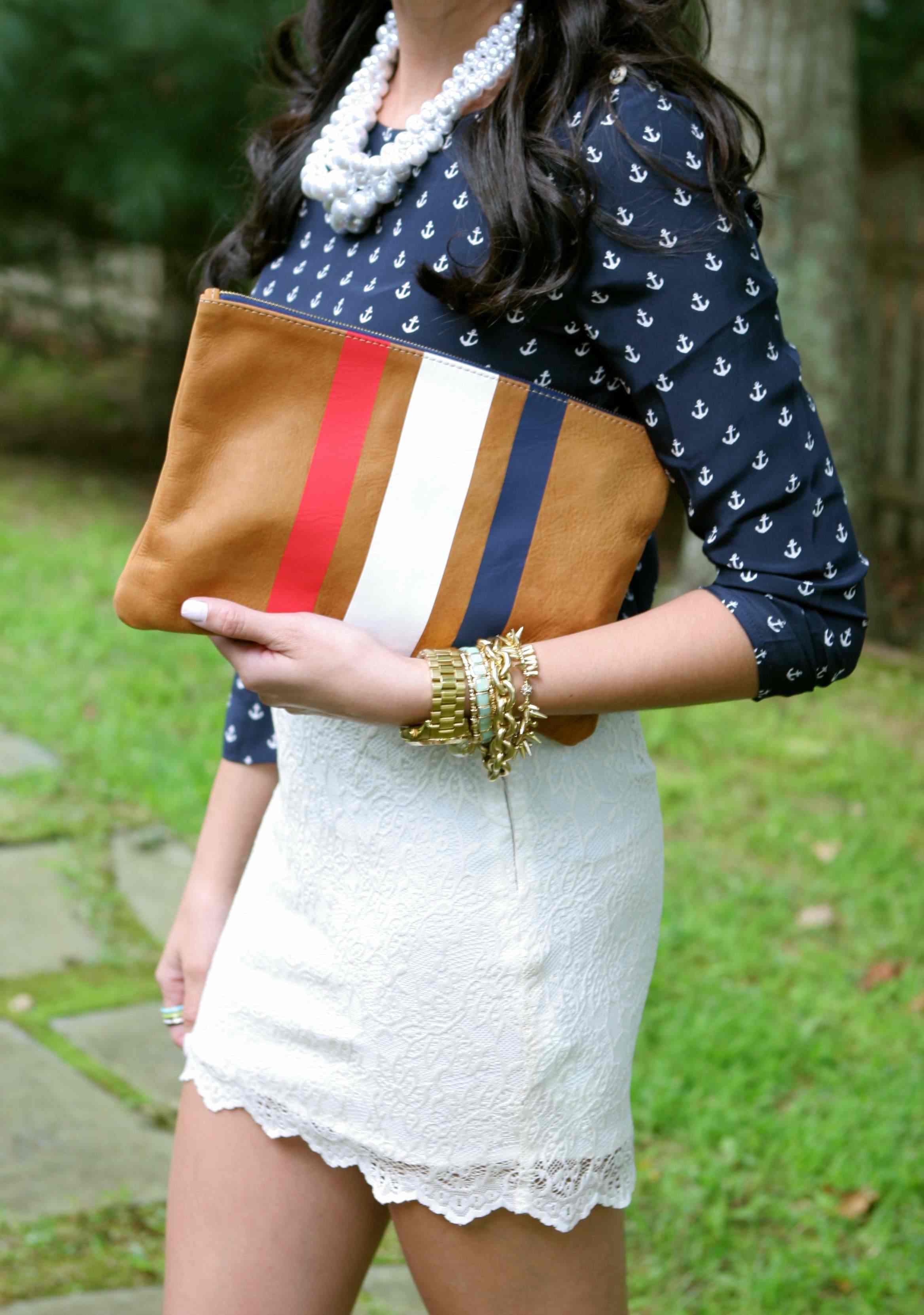 This time, I mixed my JCrew anchor blouse with a Zara lace skirt and Max Azria shoes for a fresh look. This amazing Clare Vivier pouch made dressing up fun. Anchors + lace + stripes = fun couture salad.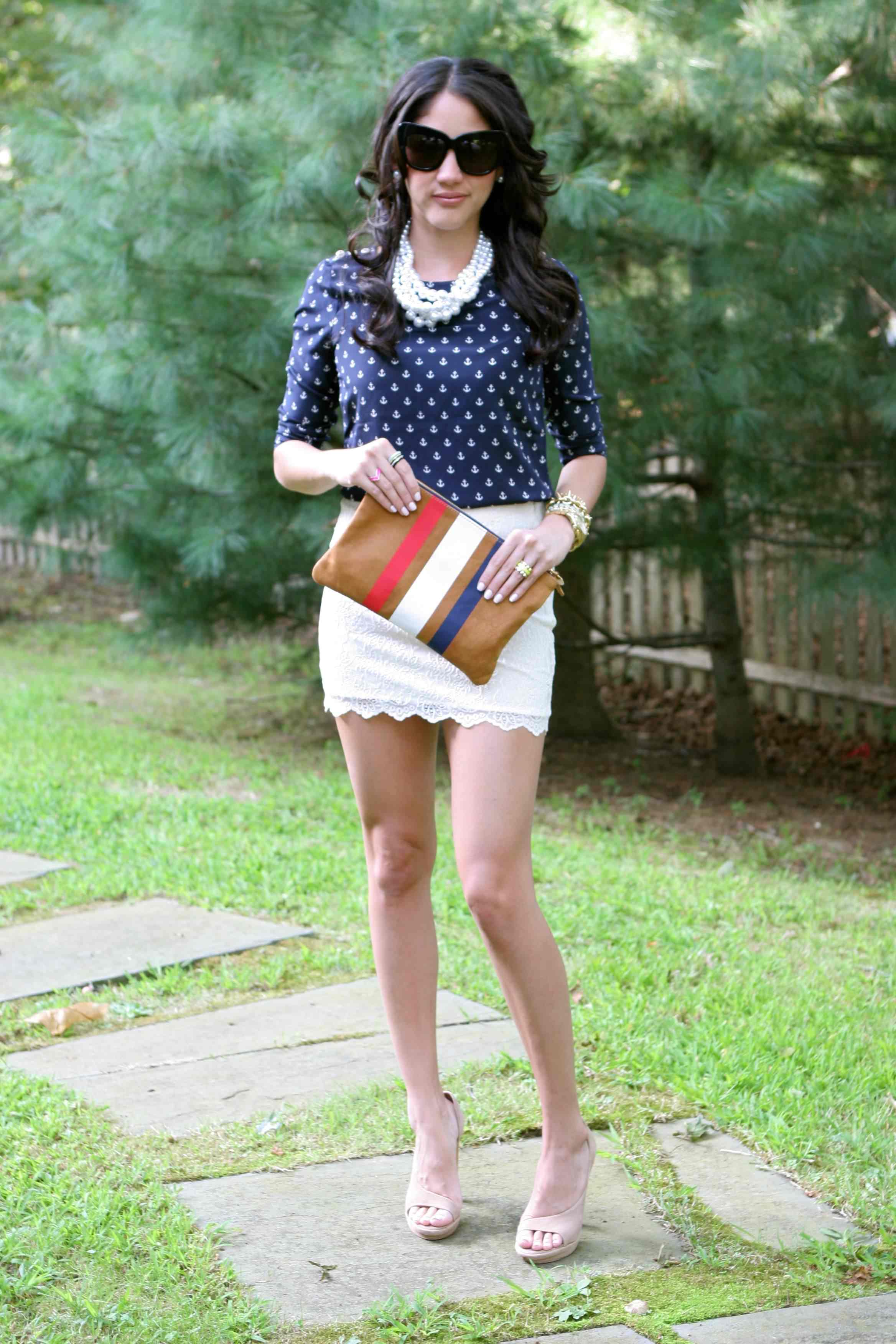 You can wear this outfit to go out for brunch, date, shopping… shall I go on? I know you get the point. It's not a party without accessories to play with. So here you have them: Michael Kors oversize gold watch Stella & Dot bracelet, Lauren Ellan pearl necklace, Asos zig zag rings and the cat eye end wouldn't be one without the House of Harlow Chelsea 1960 sunglasses.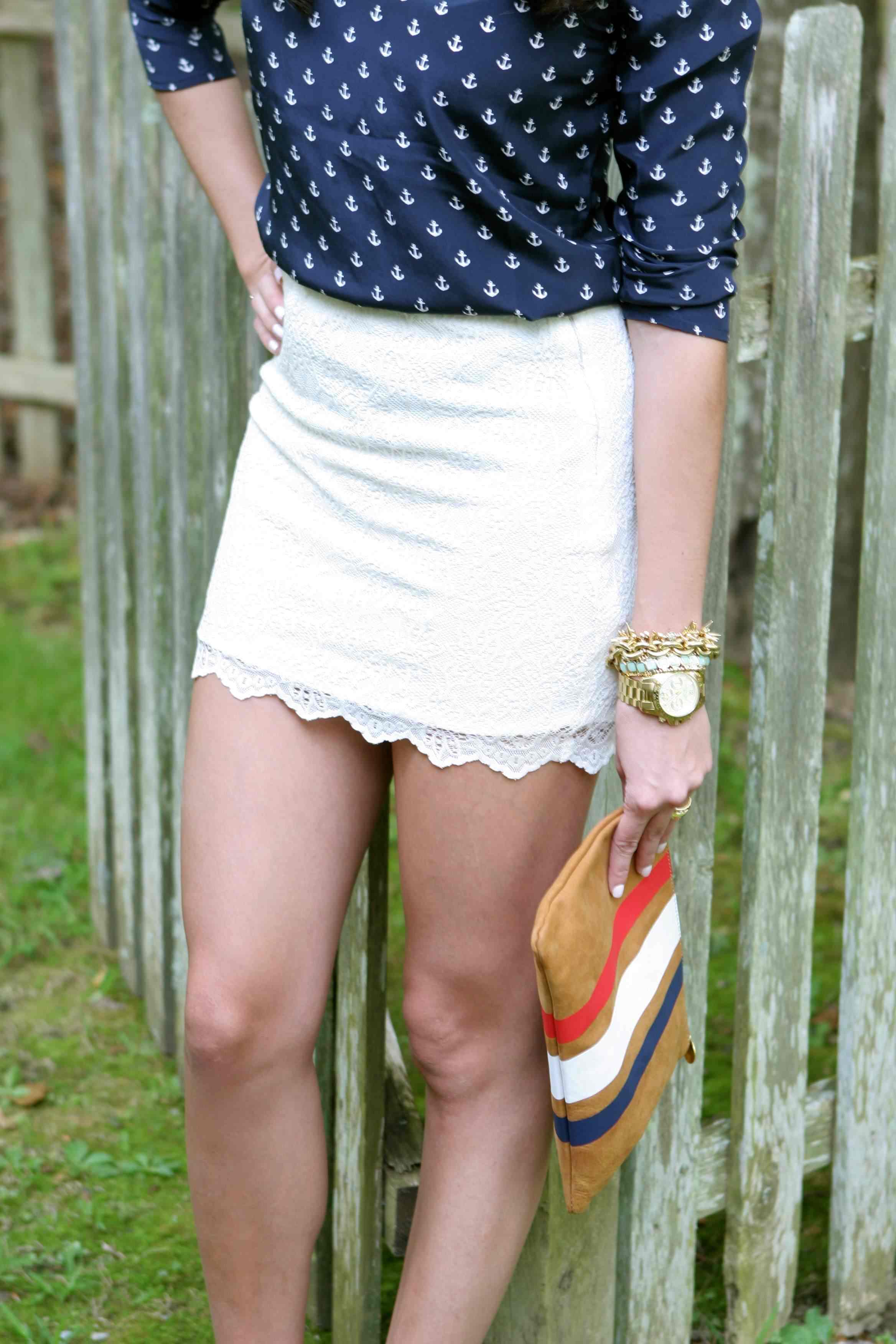 Tip of the day: don't be afraid to mix and match. Be playful and have fun putting outfits together. Before you know it, you'll be pairing up a new necklace with a dress you your mom use to wear (which is over 30 years old but you brought it back to live by adding the right accessories and your personal style).