If you're like me, your kitchen has no shortage of empty wine bottles and jam and Mason jars, waiting to be used or tossed into the recycling. Instead of having those bottles go to waste or letting those jars collect dust for months, upcycle them with brightly colored paints and use them as centerpieces, vases, or pencil or kitchen utensil holders.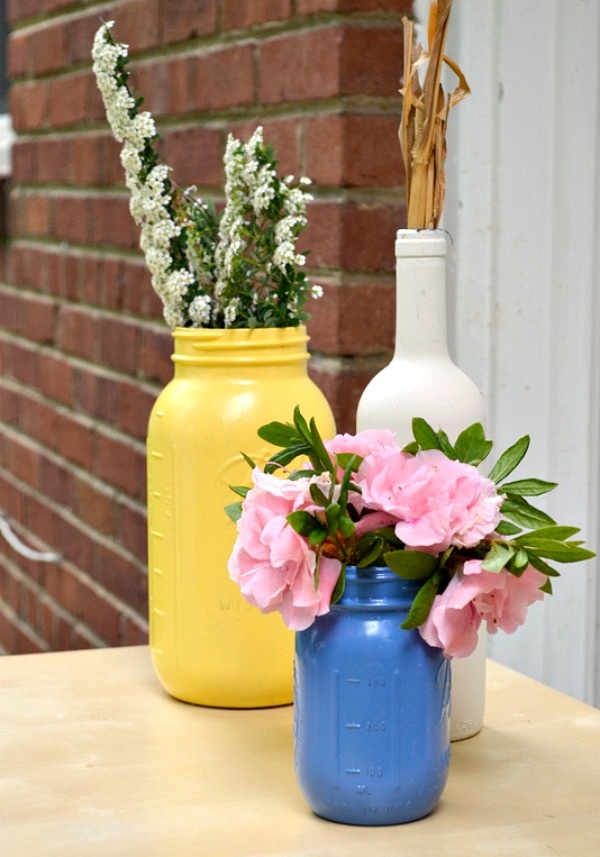 These beautiful jars and bottles not only make perfect additions to your home decor, they make great centerpieces for weddings, bridal showers and outdoor dinner parties. Plus you can completely customize the colors and finishes to match your style, theme and mood! This DIY tutorial features steps for spray paint and regular brush paint so you can change up the textures of each.
What you'll need: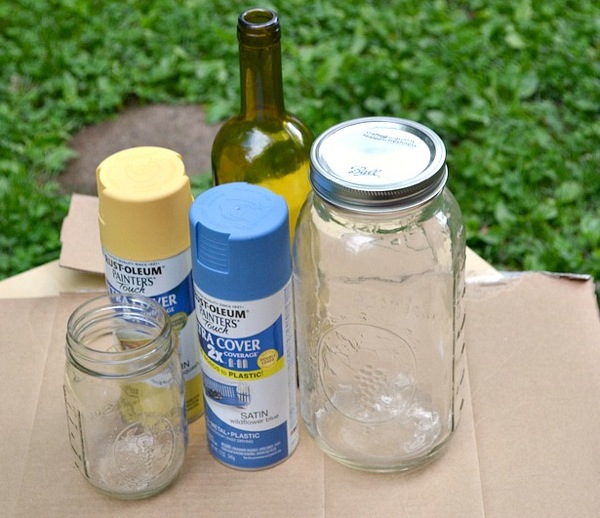 Mason jars and dry, empty wine bottles
Your choice of colored paint (spray, regular or both)
Paint brush
Cardboard or newspaper
To spray paint:
Step 1: Place jar/bottle lip side down
Make sure your jars and bottles are completely empty and dry. Place them lip-side down on a piece of newspaper or cardboard, or on the ground.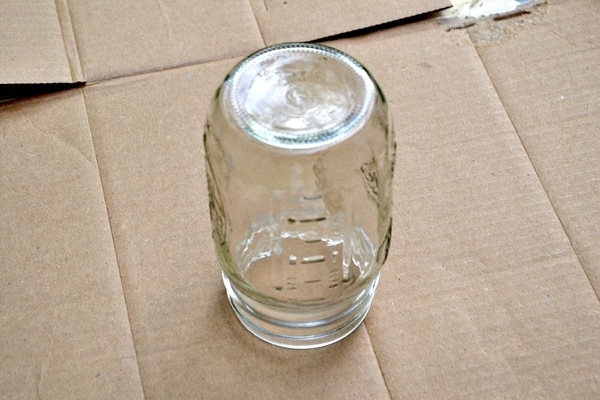 Step 2: Paint an even coat
Standing a few steps back from the jar/bottle, spray paint the jar from top to bottom, so it covers evenly. (I used a can that had two times the coverage to reduce the number of coats I had to do.) I did two of the jars with different colors simultaneously so they would dry at the same pace.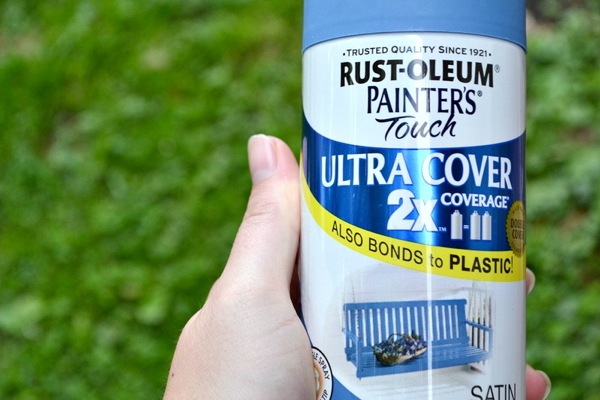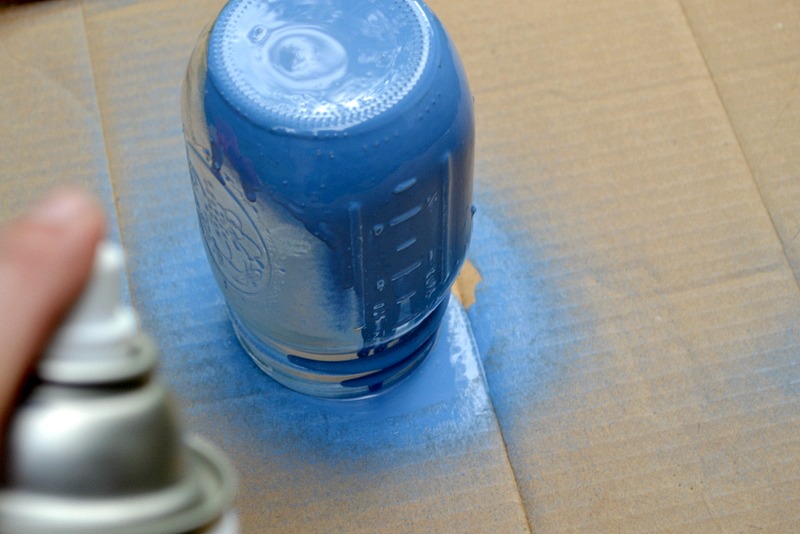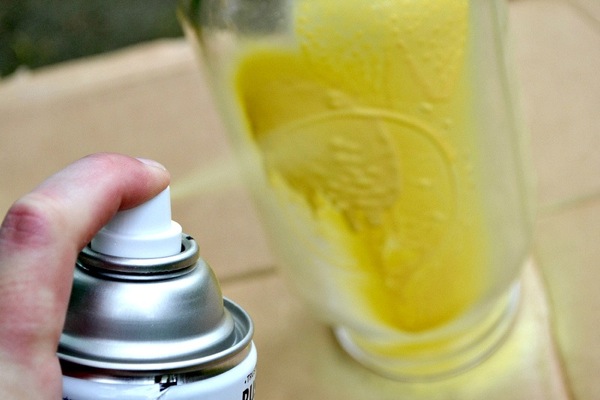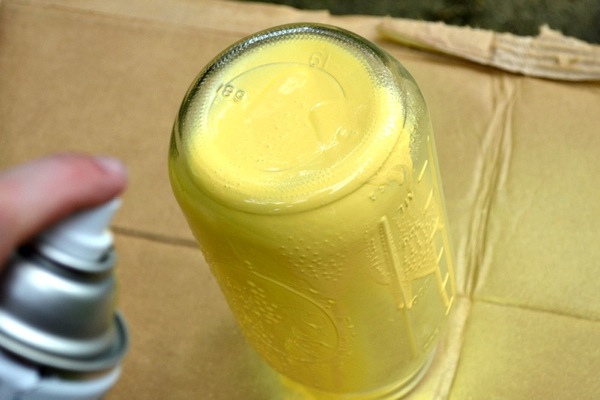 If you notice a bunch of air bubbles that aren't dripping off, point the spray paint can downward (starting at the top) and spray. This will push the air bubbles down to the bottom where they'll more easily drip off.
Step 3: Touch up & let dry
After the first coat has been applied, check to see if you've missed any spots. If so, spray over those, pointing downward, so the excess paint will drip off as it dries. Then place the jar/bottle in a dry spot so it can dry.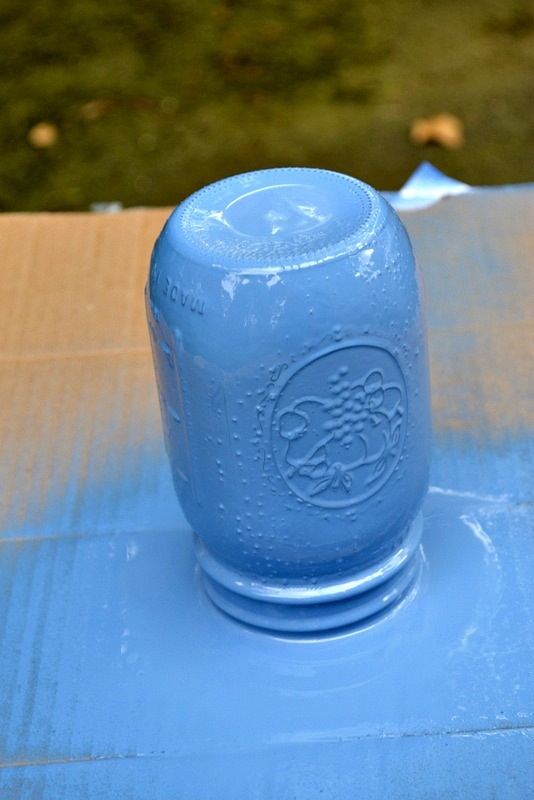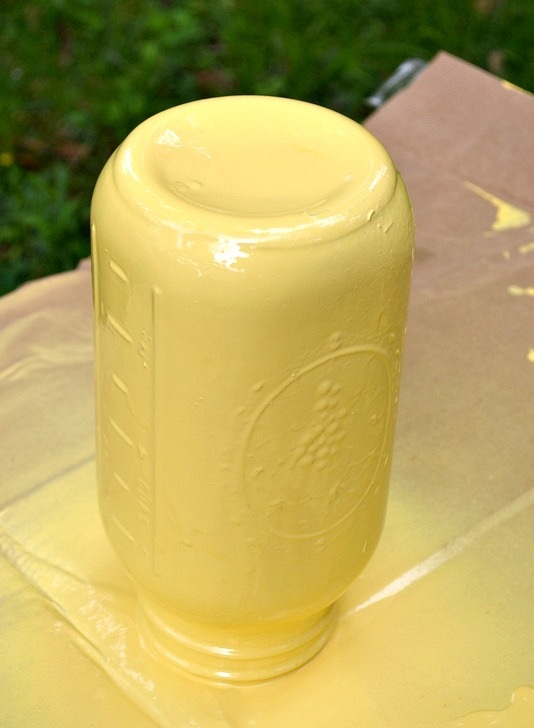 The jars will take about two hours to dry to the point they can be briefly touched, but will not be fully dry for about 16 to 24 hours.